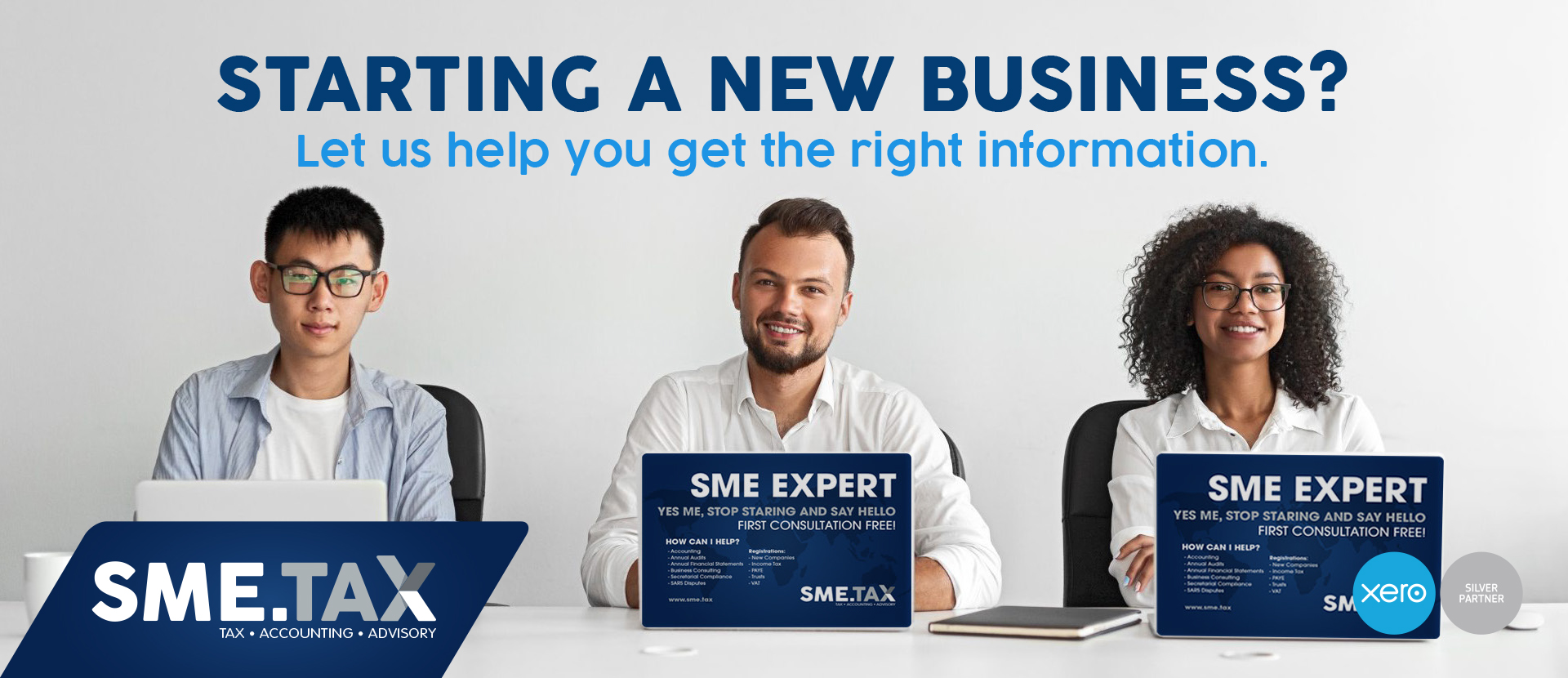 STARTING A NEW BUSINESS?
Let us help you get the right information.
Where can I go, to find out more information about running a business?
We at SME.TAX have realised that the problem with business information is – there is too much of it and it is hard to decipher which of it might be of any value to you.
Ordinarily I would suggest you just surf the internet as it is both convenient and a great source of "too much" information. However small businesses are currently spoilt for choice, due to the current BEE legislation that South Africa has in place, there are currently many small business specific websites that you can visit. All these sites provide a variety of information that can be used to get you started.
If you don't have the patience to spend hours surfing the net, I have listed my favourite sites for you to visit:
http://www.sars.gov.za/ClientSegments/Businesses/SmallBusinesses/Pages/default.aspx
I suggest you visit the above sites and do proper research before you begin your business. Read through all the information provided on the various sites and note which topics you are having difficulty with.
Once you have narrowed down the topics that require more explanation, I suggest you make contact with a qualified business practitioner, to further explain these areas to you. Their time might cost you a little money, but it would be money well spent, if they get you started on the right footing.
Many of the website also have free business listing and newsletter services and I recommend signing up to as many as possible.
For those entrepreneurs who prefer the traditional hardcopy source of information, there are many bookstores one could visit, the problem here though, is the information is not freely available and besides the time spent there will also be cost of the books to consider.
Regardless of the source of your information, always make sure you are working with the most relevant material available.
There you have it, as you can see there is a lot of information, you just need to find that which is relevant to you and which you find easy to understand.
Our Services:
At SME.TAX we do more than just advise clients about where to find information about starting their businesses, we are your "one stop SME shop", assisting with everything from Accounting, Business Management, BEE, Consulting, Company Registration to Payroll and Mentoring.
For more information, please visit our website www.sme.tax or give us a call on +27 012 021 0829